Pyjama Drama Learning provides high quality, tried-and-tested drama and imaginative play training and resources.
Whether you're a preschool teacher in a primary school, work in or own a private nursery, are a childminder, a children's activity provider, a social worker or are studying for any early years or teacher qualification, we want to help you to use drama to develop social and emotional learning, and nurture happy, confident, engaged learners...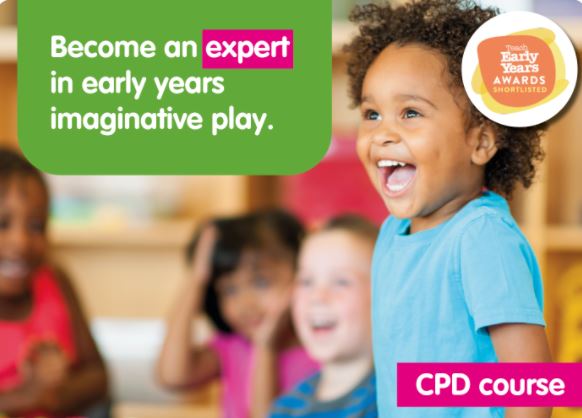 Take our online course, 'How to Become an Expert in Early Years Imaginative Play'
An essential CPD course for anyone who works with, or wants to work with, children
age 3 - 5 years. Perfect for both drama enthusiasts and naturally shy practitioners. 
You already know an awful lot about learning through play, now it's time to experience the power of imaginative play. 
Learn invaluable, easy to implement techniques that will:  
* Engage children in imaginative play
* Support classroom management
* Nurture well-being
* Promote key skills
* Adapt to any topic
Includes:
* 36 lessons
* A one-to-one tutorial
* Resources
* Ongoing support
*Access to regular tutorials/teacher demos
'My children are so engaged with the activities and songs. I'm so grateful to Pyjama Drama Learning for improving my teaching.' Hannah, Preschool Teacher
Deliver our well-being activity pack, 'The Way I feel'
A six-week drama-based activity pack to boost well-being by developing children's emotional vocabulary. Ideal for children 3 - 5 years.
For both drama enthusiasts, and EYFS practitioners who have never used drama in their setting before.
Includes: 
* An imaginary frog!
* Six weekly drama activities and games
* Six teacher training videos
* Six extension activities
*Original music and music video 
Plus:
* Expert advice and support
'A wonderful resource, really straightforward to use. Thank you.' Jo, EYFS practitioner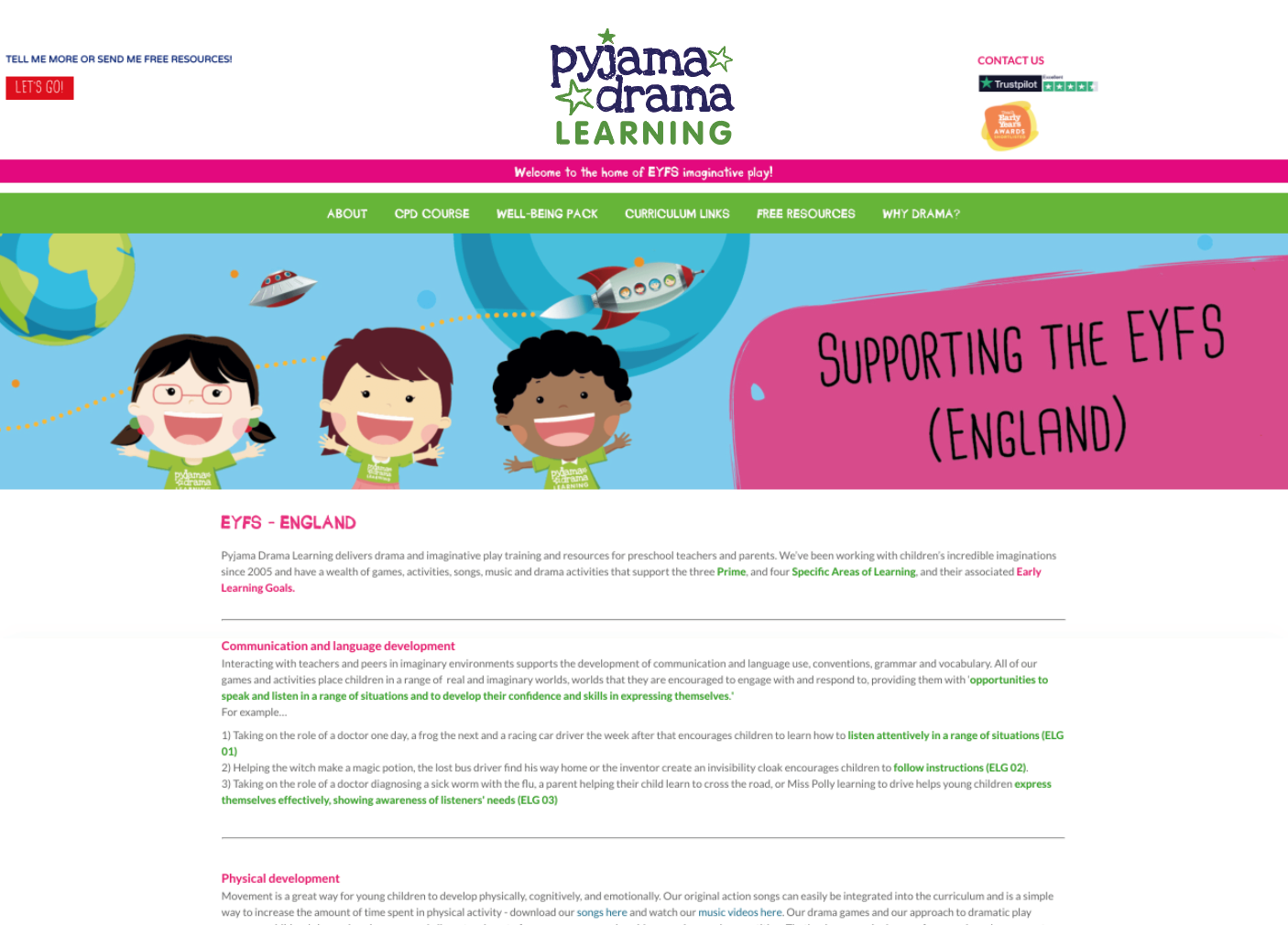 Visit our website, pyjamadramalearning.com!
Visit the home of imaginative play!
We've been training teachers to deliver our unique Pyjama Drama programe in the UK since 2005, and now we want to pass on our techniques to anyone who is working with young children so that they can use drama to unlock potential.
Visit our website and discover:
* Free music
* Free music videos
* A free lesson
* Downloadable drama games
* Drama articles  
And more!